We start off our ultrarunning news round up with the Holcombe Howler Ultra organised by Mike and Leila at Tough Trails. Holcombe moor is part of the West Pennine Moors and is a blanket peat bog that is a popular recreational area with locals. The 36 mile ultra was won by Stephen Kirk in 6:57:10 and first woman was Emily Dart with a time of 7:52:56, 4th overall.  22 finishers. Full results on the Tough Trails website.
The 58th running of the Fellsman, a high level traverse covering more than 60 miles over very hard rugged moorland started Saturday April 30th and finished May 1st. The course does not follow well defined footpaths and climbs over 11,000 feet on its route from Ingleton to Threshfield in the Yorkshire Dales. The Fellsman is part of the Ultrarunning Championships. First woman was Fiona Pascall finishing in 12:07:47 First men were Oli Johnson and Damian Hall in 11:23:16. 134 finishers. Results.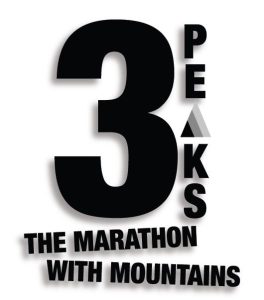 67th Three Peaks Fell Race is not quite an ultra or even a marathon at 37km but it does come with credentials: longevity and toughness as it's one of the most famous fell races in Britain. This year's race was won by Brennan Townshend in 2:55:34 and first woman was Sarah McCormack crossing the line in 3:23:21. 387 finishers. Full results.
Endurancelife CTS – Pembrokeshire Ultra is a 34.7 ultra withe 3864 feet of climb starting just outside Marloes on the Coastal Path and finishing at Little Haven, Haverfordwest. First home was Lewis Ryan in 4:14:19 and first woman was Rhiannon Baxter in 5:42:44. Full results.
Malvern Hills Ultra follows 45 miles of the Worcestershire Way with a total ascent of over 2,900 metres. Organised by Ultrarunning Ltd, the MHU 45 has a shorter 37 mile version, a 30 miler and a 22 mile event. First home in the 45 mile race was Henry Walker in 7:58:00. First women across the line were Lorna Al-Ani and Helen Francis in 9:34:00.
The Thames Ring 250 saw Paul Mason run it twice, once for a warm up! It slowed him down a bit though for John Stocker with fresh legs burnt around the course to crack 60 hours finishing in 59:51:32. Ellen Cottom was first woman 81:58:30. 23 starters 14 finishers. Full results.
The Double Top Ultra – Jersey is a 40 mile out and back race along the Jersey Coastal Path starting from St Catherines. First woman was Louise Falle covering the distance in 7:27:47. First man was James Manners in 6:17:55. Full results.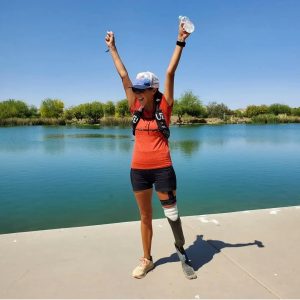 The East Devon Round's website says "65 miles, 3,400 metres, 9 Aid stations, 4 UTMB points, 2 Areas of Outstanding Natural Beauty, 1 World Heritage Site 30th April 2022 5:30am Event HQ – Offwell Village Hall, Offwell, Honiton, EX14 9SE". The mens race was won by  was won by Ben Stone 10:59:39 and womens winner was Holly Holmes in 13:57:37. 28 finishers. Results.
The only finisher in this year's JOGLE was 71 year old Michael Williams who completed the task at his third attempt in 8:15:15:00, fourth fastest alltime in this event.
Earlier this week Finlay Wild set a new Paddy Buckley record in 15:14 taking over an hour of Kim Collison's previous time to traverse the 47 summits.
John Kelly is making another attempting at the Wainwrights before his time as a UK resident comes to an end. The Wainrights features 214 peaks in the Lake District, ~500 km w/ ~35K meters of ascent. You can follow John here.
Team Injinji Athlete Michael Wardian, @mikewardian, begins his 3,304 mile transcon journey today, #RunningHome, from San Francisco, CA to Dewey Beach, DE, with an estimated finish date of 4th of July. Michael is raising awareness & funds for clean water initiatives with @WorldVision
Hot on the heels of Kate Jaydens(ENG)  record setting 101 marathon in a row, ultrarunning amputee Jacky Hunt-Broersma (USA) has run 104 in 104 days.
Richard Donovan (IRL) is on Day 12 of his 3100 mile Trans USA Run. After a week Richard developed some injuries that have slowed him down a little but it looks like things are improving. Follow Richard on Facebook.