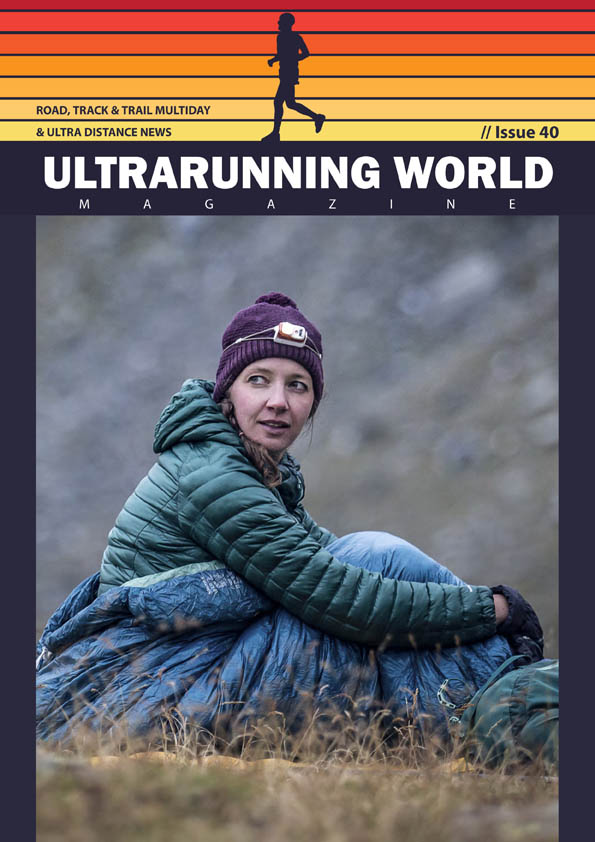 We are happy to announce that Ultrarunning World Issue 40 Is Out Now.
This months Guest Editor is team member Sarah Thi who runs with Hinckley RC and who has a few ultras on her resume.
Front cover photo is Jenny Tough who features in a new documentary by Summit Media Fever. Checkout the Jenny Tough – SOLO Trailer on Youtube
This issue features:
Kate Maltby The Running Addict Part 1
Dimitra Kefokeri International Ultramarathon Festival
David Jackson Story of not being an ultra runner
Dawn Nunes Ultra Trail Cape Town 100
Emma Morton Ultra X Wales 2022
Laura Watts Leeds & Liverpool Canal Race race report
Mandy Foyster Viking Way
Robert Dale Bring Out Your Dead 2022
Enar Warfvinger Personliga Rekordens Tävling (PRT) 2022
San Buckley Autumn 100
Tom Sopp Cheviot Goat 2022
Sarah Scarth Book Review William Sichel – A Head For Running
Antonio Codina Book Review David Byrne – Running through the night: The Stretch to Racing 100 mile
Matt Green The Spine Perspective
Ellie Green Going Solo
Some people are still unable to access the Ultrarunning World site so we have a downloads page with some recent issues on here if needed. Unfortunately the shop is on the other website so if anyone wants to order a print version please email us through the contact form.